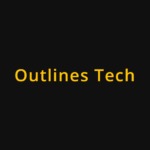 Outlines Tech
Lead Backend / Backend Developer
По итогам собеседования
Временная работа, Опыт от 6 лет, Удалённо
Required skills
6-8 years pf work experience in backend software development
Proficien in at least one of the following backend languages: JavaScript/NodeJS, Kotlin, Java
Kotlin experience in projects is mandatory
Experience with web Technologies (JSON, REST, HTTP, JavaScript, CSS)
Excellent knowledge in IoT, Data, Cloud technologies such as AWS, Google Cloud Pltform and Microsoft Azure
What you have to do?
Write the best code. Team leads should set a good example for the rest of the team.
Mentor the team. Team leads should use coaching practices and know-how to give honest feedback, which will help motivate people to become better at their work.
Bring to the job excitement and work ethic on par for a startup technology firm.
Provide technical guidance and architecture design to the project.
Participate in the development process from definition to deployment.
Maintain and improve existing cloud-based applications, reducing costs and streamlining efficiency.
Create and maintain back end-oriented services and microservices utilized by the rest of our architecture.
Take on challenging tasks as needed with an eagerness to develop skills in new areas.
Why we?
Our priority is building an effective team with an ambitious mindset where the ideas of every employee are valued, so we can grow and develop together.
In our company you'll find everything for your self-development, we help you with:
participating in conferences
writing an article for a tech blog
learn a whole new stack
English courses.
We provide various medical insurance with dentistry, work equipment, music, books, movie subscriptions and an additional 5 paid days off besides the 28 days of vacation.
We also have an employee care specialist whose main priority is to make you feel comfortable at work.
There is no tight schedule or micromanagement.
Быстрый отклик
Заявка на личную беседу