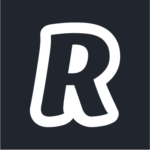 Revolut
Android Software Engineer
По итогам собеседования
Full-time, Опыт от 3 лет, Удалённо
We're looking for an Android Developer to join our team remotely from anywhere in Russia.
We've hired some of the most talented developers and designers that the world of tech has to offer, and we're keen to showcase their talent to the world — and that's where you come in.
What you'll be doing
Collaborating closely with product designers with a focus on new feature design and prototyping
Be involved in the user experience design process, from wireframes and mockups through implementation and release
Work closely with designers and business to define and implement elegant solutions to interesting problems
Help define and maintain visual guidelines and ensure consistency throughout the app
Fast prototyping of new user interactions and iteration based on feedback from peer
Stack
Kotlin, Dagger 2, RxJava 2, Room.
What you'll need
Commercial experience in Android Development
Deep understanding of the Android SDK
Worked on apps which support multiple Android devices
Experience collaborating on software projects with design and backend aspects
Quick learner with an ambitious and results driven personality
Excellent communication and organisational skills
Works well as part of a team in a fast-paced environment
Flexible working hours
Fluent English
Bonus points
Insightful opinions about developing for mobile
A GitHub account with some cool projects in it
Amazing debugging skills
Experience developing location aware mobile applications
A little about us… When Revolut was founded in 2015, we had a vision to build a sustainable, digital alternative to traditional big banks. Our mission now is to help our customers improve their financial health, empower them to have more control, and promote financial cohesion across the communities in which we operate. Launching into 2020 with 10 million Personal customers and over a quarter of a million Business customers only reinforced our belief in the vast need across the world for better financial services. As our customer base has boomed in the last year, we've expanded our team to match that growth. We started 2019 with several hundred employees; we closed it out with 2000.
What we're looking for… Revolut is being scaled up by people all around the world who share our vision. We're looking for people who align with our five core values: we believe that we Get it Done because we Think Deeper and are strongly rooted in the Dream Team. We Never Settle hence why we always Deliver Wow. You want to join a community of forward-thinking people — we are here for you. We believe in empowering our Revoluters in their work, giving them autonomy and ownership of what they do. We want everyone at Revolut to own their story and their successes — working with us means you're not just another cog in the machine.
Benefits
Competitive salary
Biannual discretionary performance bonus (equity)
All the latest tech you need
Medical insurance