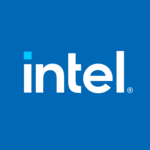 Intel
Software Engineering Manager
По итогам собеседования
Full-time, Опыт от 2 лет, Нижний Новгород, Можно удалённо
Abilities
Master's degree or a Bachelor's degree in Computer Science or with a related field with at least 2-3 years of the 1st-level engineering management experience
People management experience — performance management and technical pipeline development, project management, stakeholder management
Strong technical skills, including knowledge of parallel and distributed programming specifics
Excellent communication skills, both verbal and written. Demonstrated fluency in spoken/written English
Proven strong track of records of achievements
Duties
As a manager, set priorities for the team, get results across boundaries, ensure an inclusive work environment, develop employees, and manage performance. Manages a team of software professionals including but not limited to engineers, architects, technical writers and technical consultants who are responsible for delivering results over many areas of the software lifecycle: design, developing, debugging, validating, and optimization, customer engagement and product support. This might include systems software, drivers, high performance computing, development tools, enterprise applications, consumer applications or user interfaces. May also be required to provide architectural and technical guidance, and ensure that sound engineering practices are followed. Provides direction and goals to the group and interacts with stakeholders both internal and external.
What we offer
Employees of the Internet of Things Solutions Group (IOTG) have an exciting opportunity before them: to grow Intel's leadership position in the rapidly evolving IoT market by delivering the best silicon, software and services that meet a wide range of customer requirements—from Intel Xeon to Intel Quark.
Benefits
The IOTG team is dedicated to helping Intel drive the next major growth inflection through productivity and new business models that are emerging as a result of IoT.
Быстрый отклик
Заявка на личную беседу